In one of my earliest posts I waxed lyrical about an initiative that the ever-excellent ely wine bars were running whereby you could enjoy one of two incredible bottles of wine in ely's cosy Ely Place home for close to the same price you could buy them in the shops.
But why not just buy it in the shop then? Well, throw in the service, excellent glassware and atmosphere of ely, along with the opportunity to grab a really delicious bite to eat there too, then you're practically making money with the offer.
Well, I was delighted to see that ely are again offering two outstanding wines at silly prices: the sumptuous Les Héritiers du Comte Lafon Mâcon 'Milly Lamartine' from Burgundy for €49 and La Reserve de Léoville Barton from St. Julien in Bordeaux for just €59.
Given that the La Reserve de Léoville Barton is €50 retail, for example, then €59 in a wine bar – especially one like ely – is a downright bargain. What's more, the glass price – €14.75 – is exactly a quarter of the full bottle price, another big thumbs up.
Very highly recommended. I mean, just look at them!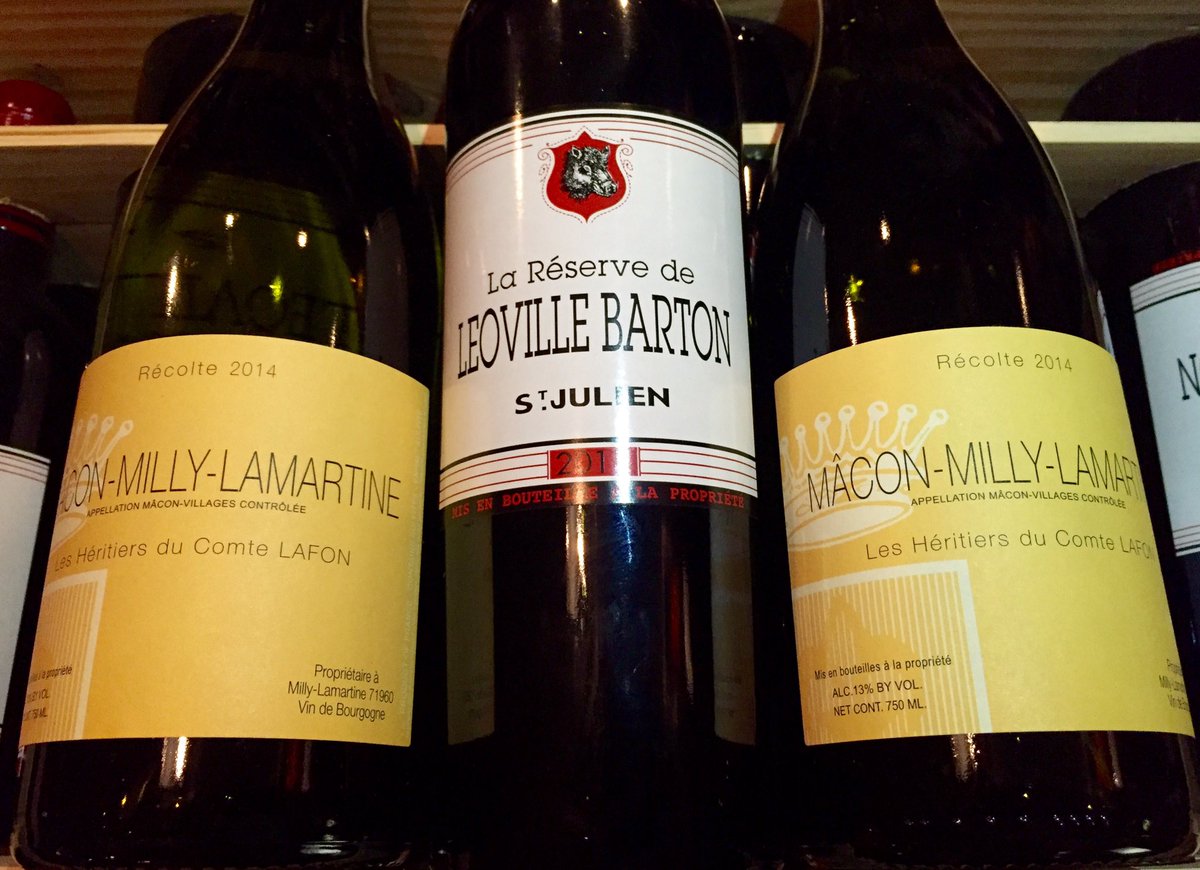 But Wait! There's More!
ely is on the Léoville Barton buzz it seems: on Tuesday 13th September they're hosting what can only be described as a decadently old-school Bordeaux dinner featuring Châteaux Léoville & Langoa Barton and Château Coutet.
I won't get to go myself but it's something I would have loved to attend, and it would unmissable for any wine lover. And at the time of writing there's still a handful of seats available too, but they're sure to disappear sharpish over the weekend.
The price seems hefty at €110, but some really incredible wines will be served along with ely's always-outstanding food; put it this way: knowing ely, you won't be found wanting by the end of it.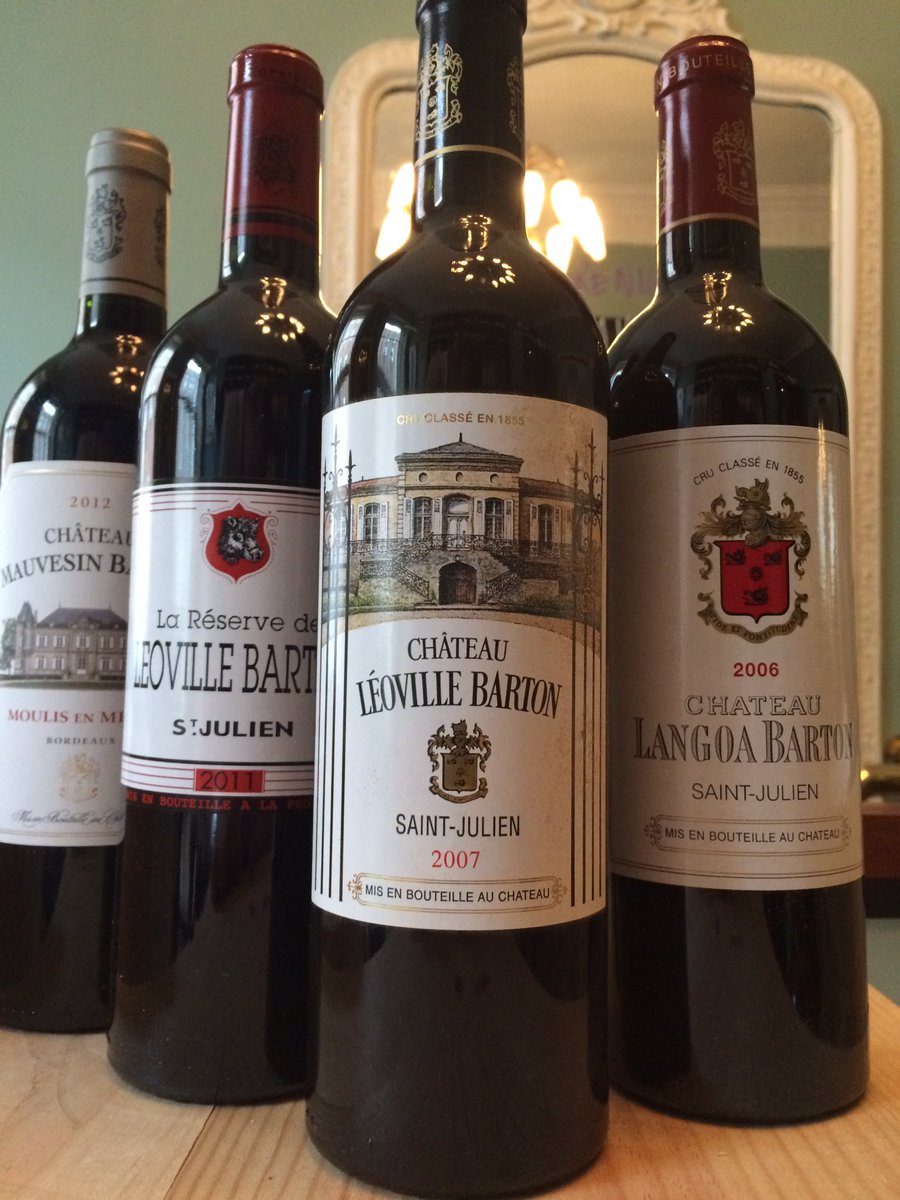 Here's the full blurb:
ely wine bar on Ely Place welcomes world-renowned wine producers to Dublin this September, with an exclusive wine dinner with Château Léoville Barton, Château Langoa Barton and Château Coutet on September 13th.
Join Lilian Barton-Sartorius of Château Langoa and Château Léoville-Barton, along with Aline Baly from Château Coutet, the outstanding Barsac estate, as they introduce a selection of their magnificent wines on the night. Beginning with an apéritif from Château Coutet, guests will then sample four reds from Château Léoville Barton and Château Langoa Barton throughout the meal, finishing with a spectacular 1997 Château Coutet.
Great wine calls for great food and ely wine bar executive head chef Ryan Stringer has created a menu which includes organic meats from the family farm in the Burren, designed to fully complement the wines being enjoyed at this celebratory dinner.
Representing some of the most highly regarded Irish 'Wine Geese', the Irish connections of Château Léoville Barton and Château Langoa Barton stretch right back into the Fermanagh of the 1700s, the birthplace of Thomas Barton. Initially establishing his wine broking business in Bordeaux, Thomas' grandson Hugh began the development of the estate as it is today, beginning with the purchase of Château Langoa in 1826 and later adding the Léoville estate.
Current owner Antony Barton was born in Straffan in 1930 and inherited the estate in 1983. He continues to run Château Léoville Barton and Châteaux Langoa with his daughter Lilian, with worldwide recognition for making some of the most exciting and scintillating wines in the St. Julien appellation.
25 miles southeast of the city of Bordeaux on the left bank, Château Coutet is one of the oldest Sauternes producing vineyards, whose sensational elegant golden wines were also added to by a first-of-its kind dry white wine from Barsac in 2010, produced in limited quantities from the heart of this Premier Grand Cru.
Whether you know and love these wines already or want to expand your wine knowledge, the Châteaux Léoville & Langoa Barton and Château Coutet dinner at ely promises to be a relaxed and informative evening of outstanding wines and excellent food.
Tickets cost €110 per person with limited spaces available. For more information or to make a booking contact 01 6787867 or visit http://www.elywinebar.com.